MEDIA
Documentary Production
In India story based musical films are the best medium to convey messages to masses. Documentaries though have all information gathered in one place, however, fail to hold the attention of the common viewer. Keeping this in mind, AAS Centre has produced five short films on various issues which otherwise will be difficult to take to distant villages.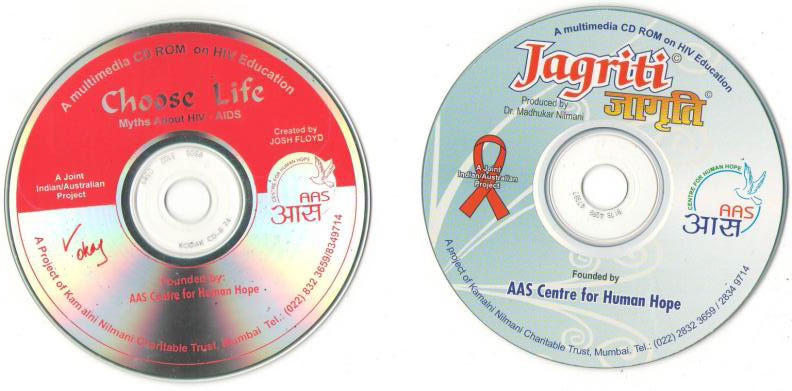 Jagruti a 22 min was the first film on HIV-AIDS prevention. It has been the most successful film seen by over 10 lac population both in rural & urban area. To make it even more interesting for uneducated masses of villages two films were shot "Life is not a joke" & "Silent Killer" using puppets as characters and engaging story lines coloured with Bollywood songs. AAS Centre team worked very hard in its production & created puppets inhouse.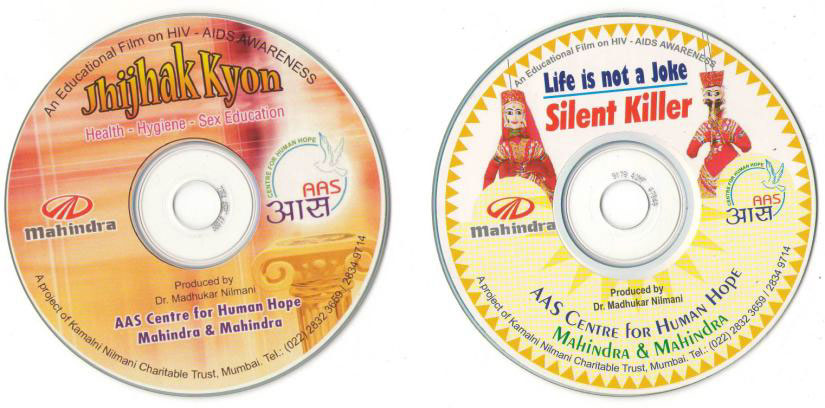 As part of Indian culture, people are uncomfortable in asking question relating to sex. They suffer with many sex related problems. The Q & A format program "Jhijhak Kyun" was shot to deal with this "Why Hesitate" .
Choose Life an animated film was created by Mr Josh Floyd who spent three months with the Centre. Currently he is Professor at Swinburn University, Melbourne, Australia.
The recent film is "Andhere se Ujale Tak" for Eye Donation