Logo created by the team of AAS Centre "Know AIDS – No AIDS"
Since year 2000 the major thrust of the Centre has been on HIV AIDS awareness among masses. Following three major projects were under taken sensitizing over 10 lac population with a budget of over 1.5 Crore (approx. Half a Million Dollars)
1. Program with Mahindra & Mahindra ( Corporate Social Responsibility Funded)
Rural/Urban : AAS Centre is targeting both rural as well as urban population in Nashik. Being the hub to major automotive assembly plants and other related accessory manufacturing units, Nashik attracts migrant workers from interstate and rural intrastate. Every day thousands of trucks cross the city limits to deliver goods. Nashik well known as a centre of education, thousands of youth come to Nashik from rural & urban population. AAS centre works with migrant youth, truckers, adolescent women, GO's & NGO's conduct program for them in the city and surrounding villages.
Socio-economic group : Nashik today is a fast growing city. Since the high cost of living & out of reach real estate number of slums are on increase. As many as 108 are registered as of today. A huge floating population of rich & poor pilgrims has led to the presence of beggars & small business. Migrant workers, truckers & youth are amongst the main clients of sex workers. AAS centre is targeting this high risk groups.
Occupational group : Migrant workers, Truckers, Construction workers, Industrial workers, Domestic worker, Farmers, Hamal worker, Auto rickshaw driver. AAS center organized many programs on HIV AIDS awareness.
2. HIV Awareness Program in Slums - Funded by World Bank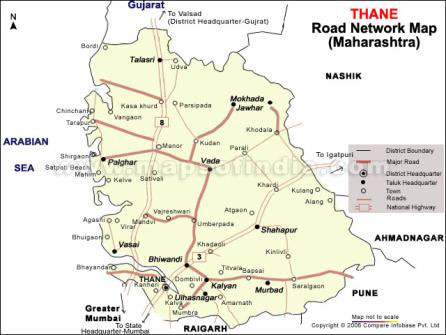 This program was conducted in an area which had a large number of slums. Most of the population is migrant, vulnerable to HIV & STI. This program has been targeted to minimise the incidences of HIV and provide them the necessary help to go to hospitals for blood tests and further treatments. During the one year program, the set goals were successfully met in Thane District.
3. HIV Patient Care Program Funded by KHPT
Community Care Centre (CCC) Project. October 2008 – April 2009
Goal of the program was better quality of life for PLHA. Reduced vulnerability of PLHA through improved clinical services, care and linking of relevant social services and community responses. A team of 8 members was appointed. Various cases of HIV patients were brought to Goel Hospital & were treated. Project first phase was concluded successfully.
4. Documentary Production
In India story based musical films are the best medium to convey messages to masses. Documentaries though have all information gathered in one place, however, fail to hold the attention of the common viewer. Keeping this in mind, AAS Centre has produced five short films on various issues which otherwise will be difficult to take to distant villages.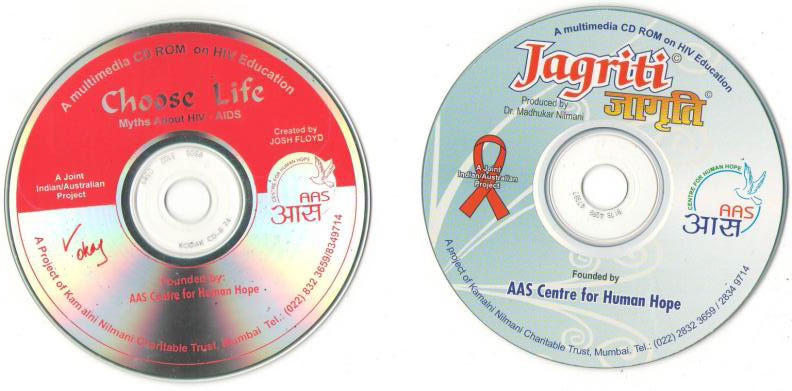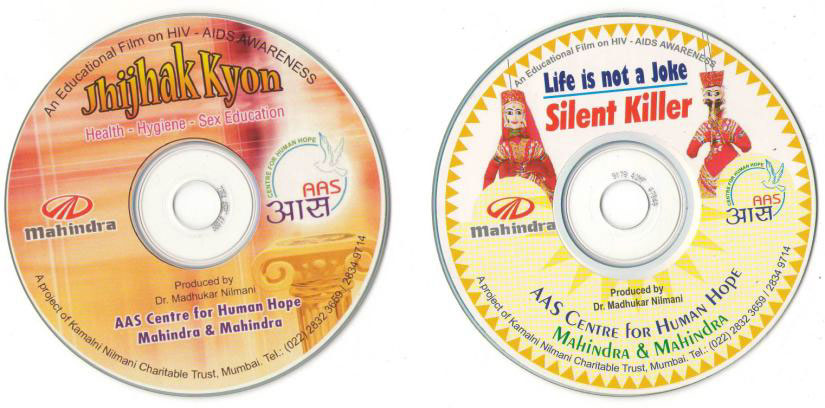 Jagruti a 22 min was the first film on HIV-AIDS prevention. It has been the most successful film seen by over 10 lac population both in rural & urban area. To make it even more interesting for uneducated masses of villages two films were shot "Life is not a joke" & "Silent Killer" using puppets as characters and engaging story lines coloured with Bollywood songs. AAS Centre team worked very hard in its production & created puppets inhouse.
As part of Indian culture, people are uncomfortable in asking question relating to sex. They suffer with many sex related problems. The Q & A format program "Jhijhak Kyun" was shot to deal with this "Why Hesitate" .
Choose Life an animated film was created by Mr Josh Floyd who spent three months with the Centre. Currently he is Professor at Swinburn University, Melbourne, Australia.
The recent film is "Andhere se Ujale Tak" for Eye Donation